Showcase of our Creations
All of our Creations are Unique Pieces
All the products on sale are unique pieces in a single edition
Exquisite Woody Creations of Ulivo
NEW FORMS AND HARMONIES IN A DESIGN ISPIRATED TO NATURE

All of our creations are made with high-quality craftsmanship, using precious wood essences, including in particular olive wood.


Just olive wood, worked with special techniques, combined with a meticulous research and aesthetic composition of its veins, takes on the elegance and value of marble.


ELEGANCE AND VALUE IN UNIQUE PIECES

Our creations range from artwork and design to complementary items and various objects.


Each of our creations is a unique and unrepeatable piece, so by purchasing within our shop each and every product on sale is available in single and single production.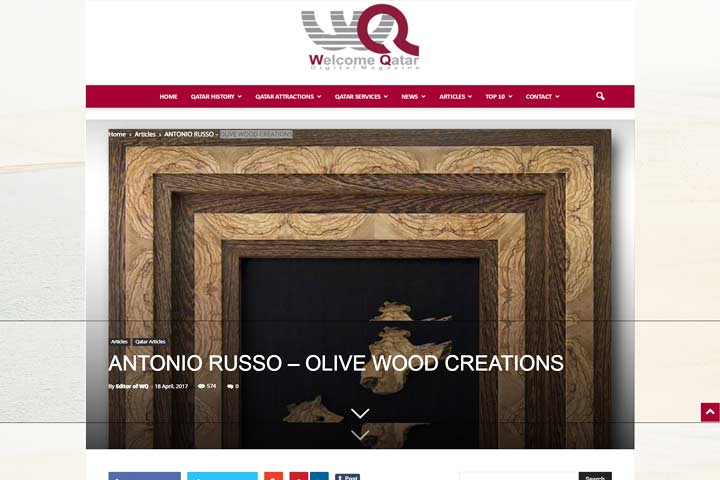 Welcomeqatar's OLIVE WOOD CREATIONS
Article from the international magazine Welcomeqatar, dedicated to our creations in olive trees.
LOVE OF OLIVO
This article is dedicated to the magazine Il Legno, written by Sonia Maritan, on June, 2016.
OUR CREATIONS OF ULIVO ON ITALIAN TV - MEZZOGGIORNO IN FAMIGLIA
TV program of the Noon in the Family, broadcast by the Broadcaster Raidue, about our olive tree creations.
THE ART OF ANTONIO RUSSO TO SOLETO
Television service of the tv program "Terre del Salento", broadcast by the Italian television broadcaster Telerama, regarding our artistic and design creations.